Storm Damage Assessments
Get an Independent Review of Your Storm Damage
Most homeowners tend to forget about storms once they pass. However, they can result in underlying problems that may not present themselves until later. Whether you are buying or selling a home, scheduling a storm damage assessment with HomeTeam Inspection Service is the best way to ensure your property is safe for you and your family or the new owner. It's our goal to make sure you are absolutely confident with the functionality of your dream home.
During our storm damage assessment, we may inspect your:
Entry doors
Windows
Roof
Exterior and interior walls
Driveways and walkways
Gutters and downspouts
Decks, railings, and fences
Comprehensive Storm Damage Inspections
When you schedule a professional storm assessment with HomeTeam near you, our team will conduct a thorough storm damage inspection and give you comprehensive verbal feedback about our findings.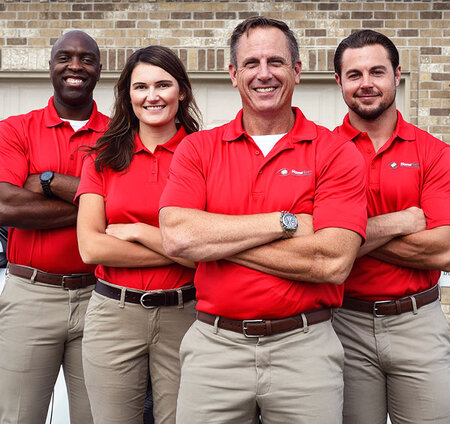 We will also provide you with a written report with an accurate assessment of the damage from a recent storm. HomeTeam utilizes a team inspection approach as well as cutting-edge technology to provide the most efficient, reliable, and accurate inspections.
Storm Damage Inspection Services You Can Trust
HomeTeam storm damage assessments are independent of insurance companies and FEMA (Federal Emergency Management Agency). Homeowners nationwide turn to our team of professionals to perform these inspections instead of claims adjusters from their insurance companies.