Who We Serve
Assisting Buyers, Sellers, Real Estate Agents, Investors & New Construction Projects
HomeTeam Inspection Service is proud to be the leading home inspection company in North America. We're recognized for providing fast, trusted, and accurate home inspections.
Our trained team of professionals has been trusted by home buyers, home sellers, and real estate professionals for three decades. We can also assist with new construction projects.
Learn more about HomeTeam by finding a location near you. We're backed by positive reviews and quick turn around times.
Worried About Scheduling a Home Inspection? Don't Be!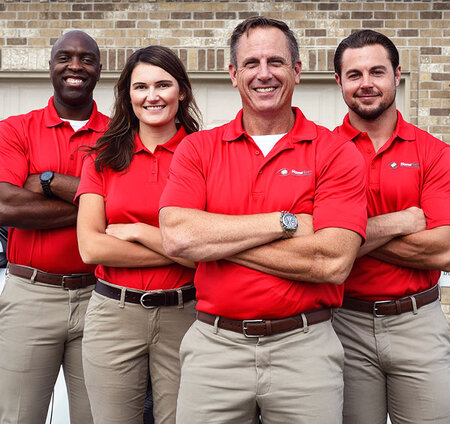 We understand the stress that can come with scheduling an inspection. When you hire our team, you can rest assured we are here to help you, not worry you.
Our team is on your side and wants to make sure that your property receives the attention it needs. This is why we go above and beyond to make this process as easy and convenient as possible for you.
At HomeTeam, we:
Offer efficient scheduling
Have developed time-tested inspection methods
Provide helpful, thorough, and easy-to-read inspection reports
Are staffed with industry-trained experts
With us, there's no need to be worried about your home inspection. Contact your local HomeTeam Inspection Service to order your inspection today.
Trusted Team with 30 Years of Experience
Trust the team that has been delivering confidence to buyers, sellers, and real estate professionals since 1993.
Unlike our competitors, we send a team out to your property to ensure we are as thorough as possible and that you get the detailed service you deserve.