Pest and Termite Inspections in Dallas, TX
Ensure your home is free of damaging pests with a termite inspection near you.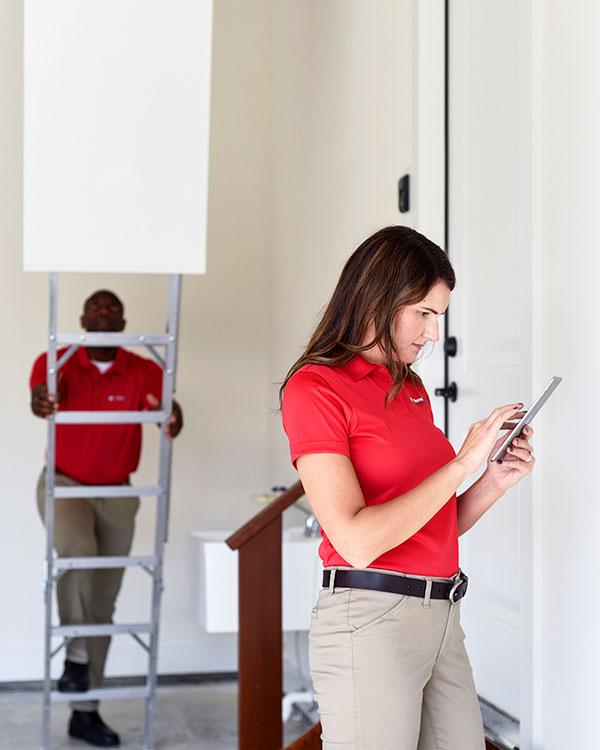 Wood-destroying insects and other organisms can cause serious problems in the wooden structural components of a house which go undetected for a long period of time. This service has different names in different areas of the country including: Pest Inspections, Termite Inspections, Wood-Destroying Insects Inspections, etc.
Looking for fast, trusted, accurate inspections? Call (817) 405-0383 to learn more or schedule your inspection online.
What is the process for a pests, termite and WDO inspection?
At HomeTeam of DFW we do not take a " One Size Fits All" approach to our pests and termite inspections. Our inspectors will survey your property and offer a unique, detailed inspection based on your property's specific needs. However, you can still typically expect some of the following steps:
Examination of exterior. Checking for signs of infestation, such as crack and holes.
Detailed internal inspection from top to bottom to find signs of potential infestation.
We will compile all of our finding along with any proof of pest infestation we find.
Finally we will give a detailed write up of our finds and evaluation and walk you through it.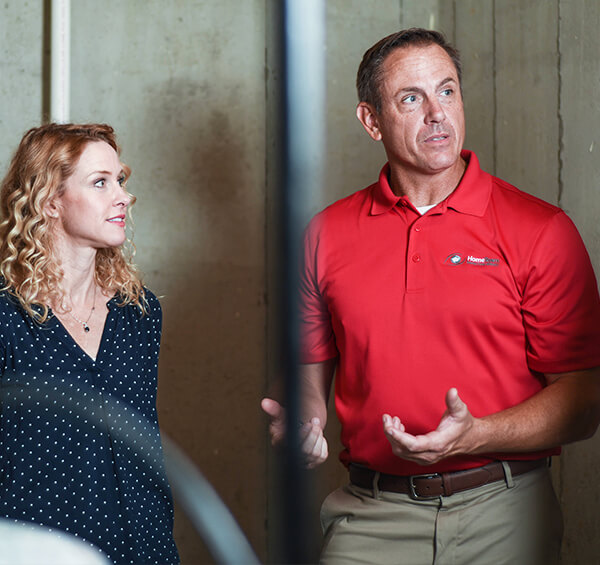 Whatever it is called in your area, the inspection is generally inexpensive—but could save you thousands of dollars in structural repairs and treatment. A pest inspection is required prior to closing in many areas of the US.
Trust HomeTeam of DFW with your Dallas home!
With HomeTeam in Dallas and the DFW area, you can schedule a pest or termite inspection in conjunction with your home inspection, without the hassle of calling in separate companies and meeting them at the home at different times.
A state-licensed inspector will perform each service and provide a detailed report on any existence of wood destroying organisms in the home.
Learn more about pest inspections can help! Call HomeTeam of DFW today at (817) 405-0383 to get started!
Service Areas
Addison,
Allen,
Anna,
Argyle,
Arlington,
Aubrey,
Azle,
Bedford,
Blue Mound,
Carrollton,
Celina,
Colleyville,
Coppell,
Corinth,
Dallas
and the surrounding areas
75001
75002
75006
75007
75009
75010
75011
75013
75014
75016
75017
75019
75022
75023
75024
75025
75026
75027
75028
75029
75030
75032
75034
75035
75038
75039
75040
75041
75042
75043
75044
75045
75046
75047
75048
75050
75052
75054
75056
75057
75060
75061
75062
75063
75065
75067
75068
75069
75070
75071
75074
75075
75077
75078
75080
75081
75082
75083
75085
75086
75087
75088
75089
75093
75094
75097
75098
75099
75121
75166
75173
75189
75201
75202
75204
75205
75206
75207
75209
75212
75214
75218
75219
75220
75221
75223
75225
75226
75228
75229
75230
75231
75234
75235
75238
75240
75243
75244
75246
75247
75248
75250
75251
75252
75254
75261
75270
75275
75287
75310
75313
75354
75355
75356
75359
75360
75367
75368
75370
75371
75372
75374
75378
75379
75380
75381
75382
75388
75389
75391
75393
75394
75395
75407
75409
75424
75442
75454
75485
76001
76002
76003
76004
76006
76007
76010
76011
76012
76013
76014
76015
76016
76017
76018
76019
76020
76021
76022
76034
76039
76040
76051
76052
76053
76054
76060
76063
76092
76094
76095
76096
76102
76103
76105
76106
76111
76112
76114
76117
76118
76119
76120
76124
76131
76135
76136
76137
76140
76148
76155
76161
76164
76177
76179
76180
76181
76182
76201
76202
76203
76204
76205
76206
76207
76208
76209
76210
76226
76227
76244
76247
76248
76249
76258
76259
76262
76266
76299
HomeTeam of DFW
Areas we serve:
Addison
Allen
Anna
Argyle
Arlington
Aubrey
Azle
Bedford
Blue Mound
Carrollton
Celina
Colleyville
Coppell
Corinth
Dallas
Denton
Euless
Fairview
Farmersville
Flower Mound
Fort Worth
Frisco
Garland
Grand Prairie
Grapevine
Haltom City
Haslet
Highland Village
Hurst
Irving
Justin
Keller
Kennedale
Krum
Lake Dallas
Lantana
Lavon
Lewisville
Little Elm
Lucas
Mansfield
Mckinney
Melissa
Nevada
North Richland Hills
Northlake
Parker
Pilot Point
Plano
Ponder
Princeton
Prosper
Richardson
Roanoke
Rockwall
Rowlett
Royse City
Sachse
Saginaw
Sanger
Southlake
The Colony
Trophy Club
Westlake
Wylie