Professional Home Inspection in Rome, GA
Expert Home Inspectors Help You Rest Easy!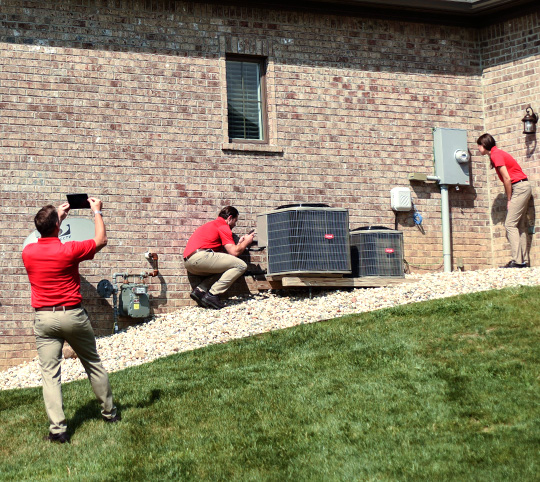 Buying a home could be the most significant financial commitment you ever make; so it's important to know exactly what you're getting into before you sign that contract. And that's where our team comes in. Our home inspection services are designed to give you a thorough and accurate description of your potential new home's condition so that you can make an informed decision about your purchase.
Discover the HomeTeam difference. Call (678) 671-2203 to learn more!
What to Expect During your Home Inspection
At HomeTeam of Northwest Metro Atlanta, we know how to focus on details while keeping an eye on the big picture. We will communicate with you the entire process and will be here to answer any questions that you have
We can inspect your home inside and out to address issues such as:
Asbestos
Energy efficiency
Pest and termite damage
Radon
Sewer Scoping
Foundation
Roof and Attic
Electrical System
Heating and Cooling
Siding and Exterior
Plumbing System
Gutters and Drains
Flooring and Walls
Porches and Decks
Site and Drainage
Water Heater
Windows and Doors
And we'll be certain to present our findings in a clear, concise, and easy-to-read fashion. So, before you agree to purchase a home, get the facts and protect yourself from hidden costs and lurking problems. Once we have completed our thorough inspection, you receive a personal introduction to your home, accompanied by a thorough and easy to read report that contains vital information you will find valuable for years to come, as well as be available to answer any questions you might have regarding the home inspection process or report.
Schedule your appointment online today!
Why are Home Inspections Important?
You are making a huge commitment when you are agreeing to buy or sell a property. By scheduling an inspection with our team in Rome, as a home buyer, you are protecting your money and investment. If you are a home seller, you are helping to expedite the selling process so you can get on to the next chapter of your life.
Benefits of having a home inspection done:
Confidence in your purchase
Detecting potentially hazardous or dangerous issues with the property
Potentially save money on negotiations
The HomeTeam Difference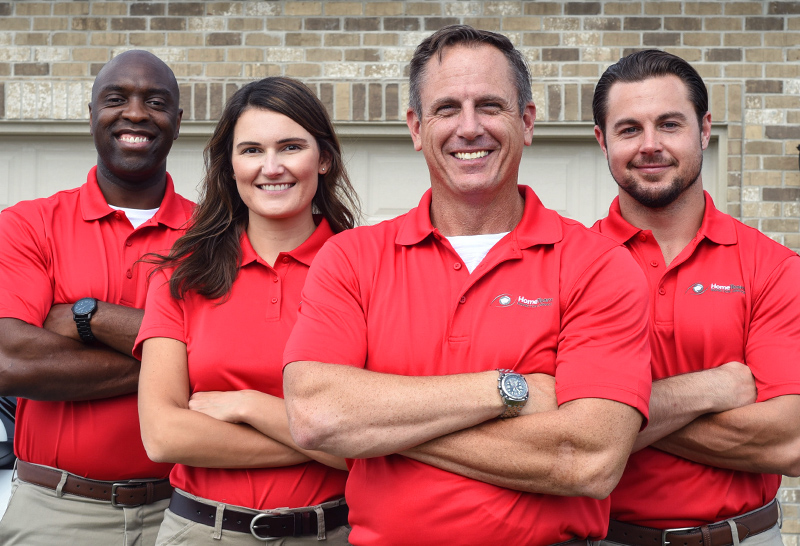 Our detailed, careful approach to home inspections has earned us the trust of our clients. By providing our high-quality team approach to our inspection services, we are able to provide you with the peace of mind you deserve during a potentially stressful time. Nothing is overlooked by our trained and experienced home inspectors who cover all the major elements in the building with a multi-point inspection.
We offer a variety of home inspection services and cover every area of your potential new home. From the top of the roof to the foundation, we got it covered! And because open and transparent communication is our most valuable tool, you can rest assured knowing we're here for you!
Call HomeTeam of Northwest Metro Atlanta at (678) 671-2203 today for more information or to schedule a home inspection.
Service Areas
Acworth,
Adairsville,
Aragon,
Calhoun,
Cartersville,
Cassville,
Dallas,
Emerson,
Kingston,
Lindale,
Plainville,
Rockmart,
Rome,
Rydal,
Shannon
and the surrounding areas
30101
30102
30103
30104
30120
30121
30123
30132
30137
30145
30147
30153
30161
30171
30172
30173
30178
30184
30701
30703
30733
HomeTeam of Northwest Metro Atlanta
Areas we serve:
Acworth
Adairsville
Aragon
Calhoun
Cartersville
Cassville
Dallas
Emerson
Kingston
Lindale
Plainville
Rockmart
Rome
Rydal
Shannon
Silver Creek
Taylorsville
White
Reviews
Hear From Our Customers
"The inspectors were extremely knowledgeable and helpful. They were very thorough, and took time to explain the process and the findings in great detail. I was definitely impressed and would highly recommend this team in the future."

- J.V

"The HomeTeam Inspection staff were extremely thorough, professional, and friendly. We were given a one-on-one review of findings at the end of the inspection followed by a fully detailed report. Very impressed by the entire process."

- P.A

"I thought the inspection was thorough and captured both the short and long term concern areas."

- K.F