For The Agents
HomeTeam of Worcester
FREE ONLINE EDUCATIONAL SERIES for agents:
HomeTeam Master Inspector, Charley Bonzey, offers a free 16-week class program to assist agents (new and seasoned) all about the major systems and components in a home. Why do we do this? To help the agents we work with be the top in the industry. Charley has designed 16 classes to educate real estate professionals on what to look for when showing a home that could be potential issues, or how to explain systems/concerns to a buyer, or simply be a resource to agents that take the course to have access to Charley for any type of questions while showing a property. Agents who have taken her classes say they have learned so much from her and love that she is always available to help them.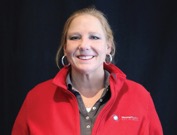 Classes are offered each week live via Zoom. Offered two times per week (one evening time and one morning time). Charley also offers in-person classes to any brokerage that wants to have her in to present. Each class is 1 hour long and FREE to agents/brokers. Classes topics, but not limited too:
HOME INSPECTION 101
EXTERIOR INSPECTIONS
DECKS AND BALCONIES *new
FOUNDATION AND STRUCTURE
CRUMBLING FOUNDATIONS
ROOFING INSPECTION
GOING SOLAR *new
INSULATION AND VENTILATION *new
ELECTRICAL INSPECTIONS
PLUMBING INSPECTION
ANCILLARY INSPECTIONS
COMMON HOME DEFECTS *new
MassSave AND CT Energy *new
REPAIR LISTS & HOMETEAM APP
TITLE V and SEPTIC TESTING *new
DIFFERENT BUILDING ERA'S AND RISK MANAGEMENT *new
Here are what some of our agents who have taken classes with Charley are saying:
"I'm always eager to learn more and, despite my 30+ years in real estate, I gain good and helpful info from your webinars. I really appreciate what you're doing to keep us informed and updated!" says, Marita M. Tasse, RE/MAX Professional Associates of Sturbridge MA
"The classes were well organized and provided a wealth of practical information... easy to share with clients. Sharing feedback with other professionals in the field was useful. I loved that I could drop in on classes that were specifically relevant to my business, and that you repeated the classes so that I could make up any missed classes." – Laura Eliason, Coldwell Banker Realty of Sturbridge MA
"Classes are very informative. Charley provides detailed explanations as a result of her years of hands-on experience." – Sandy Walsh, Realtor with Coldwell Banker Realty of Chelmsford MA
""The more general knowledge you have about homes, the more valuable you are to your buyers and sellers, your classes are informative." - Gregory Anderson, A.C.B. Realty, Inc.
"Charley's classes are very instructive, and have strengthened my confidence when working with both buyers and sellers." – Greg Jackson, K.A.D. Homes, LLC Tewksbury MA
"With the market turning, the additional info I learn puts me that much a head of the game.
If you wanna have a chance to continue doing business with your existing clients and new clients, be a cut above the rest! – Penny Cote, LAER Realty Partners Worcester, MA
We are a Franchise 500 company, a Keller Williams 2023 Approved Vendor, and offer a convenient app for real estate professionals. Schedule your inspection today and trust your home or business to the best inspectors in the industry.
Service Areas
Abington,
Acton,
Ashland,
Auburn,
Ayer,
Ballouville,
Berlin,
Blackstone,
Bolton,
Boxborough,
Boylston,
Carlisle,
Charlton,
Charlton City,
Charlton Depot
and the surrounding areas
01432
01434
01450
01451
01453
01460
01462
01464
01467
01470
01471
01472
01501
01503
01504
01505
01507
01508
01509
01510
01516
01519
01520
01523
01524
01525
01526
01527
01529
01532
01534
01536
01537
01538
01540
01542
01545
01546
01550
01560
01561
01562
01564
01566
01568
01569
01570
01571
01581
01583
01586
01588
01590
01601
01602
01603
01604
01605
01606
01607
01608
01609
01610
01611
01612
01613
01614
01615
01653
01701
01702
01703
01704
01705
01718
01719
01720
01721
01740
01741
01742
01745
01746
01747
01748
01749
01752
01754
01756
01757
01760
01770
01772
01775
01776
01784
01824
01851
01852
01853
01854
01863
01886
02053
02054
06230
06233
06241
06244
06246
06255
06258
06259
06260
06262
06263
06267
06277
06281
HomeTeam of Worcester
Areas we serve:
Abington
Acton
Ashland
Auburn
Ayer
Ballouville
Berlin
Blackstone
Bolton
Boxborough
Boylston
Carlisle
Charlton
Charlton City
Charlton Depot
Chelmsford
Cherry Valley
Clinton
Concord
Dayville
Devens
Douglas
Dudley
East Woodstock
Fayville
Framingham
Grafton
Grosvenor Dale
Groton
Harvard
Holden
Holliston
Hopedale
Hopkinton
Hudson
Lancaster
Leicester
Leominster
Linwood
Littleton
Lowell
Lunenburg
Manchaug
Marlborough
Maynard
Medway
Mendon
Milford
Millbury
Millis
Millville
Natick
North Chelmsford
North Grafton
North Grosvenordale
North Oxford
North Uxbridge
Northborough
Northbridge
Oxford
Paxton
Pomfret
Pomfret Center
Putnam
Quinebaug
Rochdale
Rogers
Sherborn
Shirley
Shrewsbury
South Grafton
South Lancaster
South Woodstock
Southborough
Southbridge
Spencer
Sterling
Still River
Stow
Sturbridge
Sudbury
Sutton
Thompson
Upton
Uxbridge
Webster
West Boylston
West Groton
West Millbury
Westborough
Westford
Whitinsville
Woodstock
Woodville
Worcester