Home Inspection in Bloomington, MN
Obtain the Benefits of Reliable Home Inspectors Near You!
Wanting to find a detailed, reliable home inspector in Bloomington? As a home buyer, one of the most important questions on your mind is likely just what you kind of home are getting? You want to know the condition of the house, inside and out, top to bottom. And you want to be sure of the large investment you are about to make. HomeTeam of South Metro makes buying a property as smooth a process as possible by taking care of the details with the support of a team of professionals home inspectors. When you choose HomeTeam of South Metro for Home inspection assistance, you will know exactly the condition of your new home thanks to the HomeTeam's thorough inspection process and commitment to communication and with you. We offer home inspection services to both buyers and sellers! Our home inspectors are trained to be thorough, kind, and transparent, from our roof inspections to the foundation. You can rely on our team to get your the information you need before buying or selling your home!
Request your home inspection today!
Why should you hire a home inspector?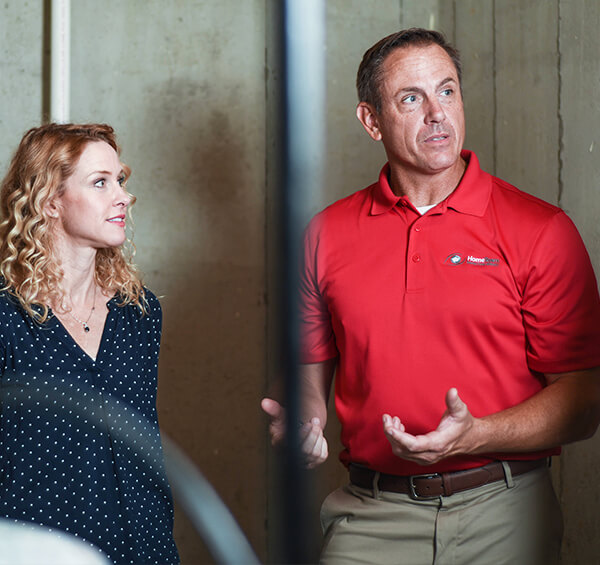 Buying or selling a home is a huge commitment that should never be taken lightly! You want to go into the buying for contractual stages with your eyes wide open. By doing this you are saving yourself stress and potential financial repercussions later down the line. Benefits of hiring a home inspector can include:
Full understanding of your financial risks with a property
Detection of potentially hazardous or dangerous issues within a home
Can help you save money and help with negotiations
Feeling more confident in your home purchase
What to expect during a home inspection?
Depending on multiple factors, such as who you hire, type of property you are buying or selling and more, a home inspection can consist of different elements. Some of these home inspection elements consist of:
HVAC system
Interior plumbing
Electrical systems
Roof
Attic
Floors
Windows and doors
Foundation
Basement
Structural components
Then provide a written report with results.
We make sure you know whether or not the house is worth the price. An inspection is a smart move which can stand as a bargaining chip in negotiations over price of such a large investment. It's a tool you should always have in your toolbox.
We invite you to discover the HomeTeam difference. Call (651) 829-6718 to learn more or schedule your inspection online.
Should I get a home inspection for a new construction?
Yes! While many home buyers assume a newly constructed home won't have any issues, this is not always the case. Various reasons, such as not being built to code or other mistakes. Getting a new construction home inspection can save you in the long run.
Benefits of home inspections for sellers
When you are ready to sell your Bloomington, MN home, the last thing you would want is for it to sit on the market for a prolonged period. A home inspection can help you with that!
Finding issues that can hinder a sale
Expedite the selling process when the home inspection is already complete
Leverage in negotiations
Why Hire HomeTeam of South Metro?
With HomeTeam, nothing is overlooked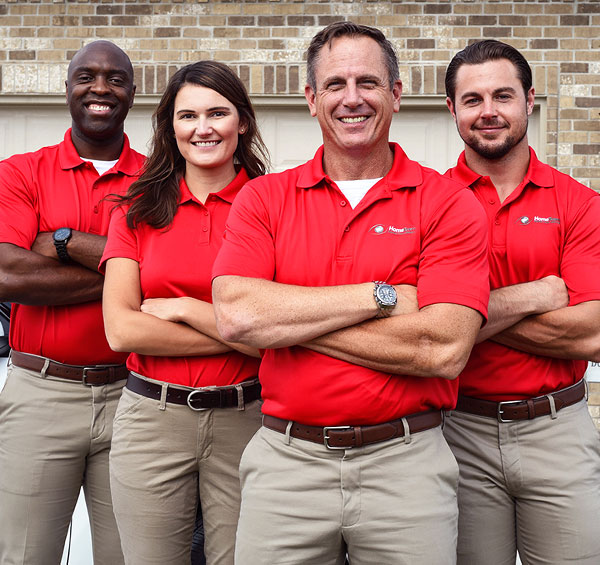 We provide a high-quality team approach to our services for our Bloomington neighbors for the most effective and efficient process. In this way, you benefit by having a quality home inspection which is conducted more quickly than one undertaken by a lone professional. Nothing is overlooked by our trained and experienced home inspectors who cover all the major elements in the building with a multi-point inspection. Once the inspection is complete, we compile the results into an easy-to-understand report.
We offer a wide range of home inspectors near Bloomington, MN
As a homeowner or buyer, it's in your best interests to have a thorough knowledge of your property. It makes you aware of any areas which need immediate attention or will need work shortly. The most viable way to gain that information is with the assistance of professional home inspectors. We cover every area of your home, inside and out. From foundations to roofs, we'll cover it!
Communication, trust, and thoroughness are of the utmost importance to our Bloomington, MN team. We understand the responsibility we have to keep you and your loved ones safe, and the potential issues that can arise from a home inspection in your home or business. That's why we work hard to help keep you, our neighbors, safe! Learn more about our services here!
Contact us today to learn more about our home inspection services!
Service Areas
Burnsville,
Minneapolis,
Saint Paul,
Savage
55111
55120
55121
55122
55123
55124
55133
55145
55146
55164
55170
55306
55337
55378
55417
55420
55423
55425
55431
55435
55437
55450
HomeTeam of South Metro
Areas we serve:
Burnsville
Minneapolis
Saint Paul
Savage
Reviews
Hear From Our Customers
"The inspectors were extremely knowledgeable and helpful. They were very thorough, and took time to explain the process and the findings in great detail. I was definitely impressed and would highly recommend this team in the future."

- J.V

"The HomeTeam Inspection staff were extremely thorough, professional, and friendly. We were given a one-on-one review of findings at the end of the inspection followed by a fully detailed report. Very impressed by the entire process."

- P.A

"I thought the inspection was thorough and captured both the short and long term concern areas."

- K.F