Mold Inspection Services in Bloomington, MN
Local Mold Testing Experts You Can Trust
When you're shopping for a new home or office space, you shouldn't have to be worried that you'll move in and find dangerous mold in dark and damp areas. Whether you've experienced water damage or noticed an unpleasant odor in your Bloomington, MN home or office building, it's time to call in to see if you may have mold.
Schedule your appointment today!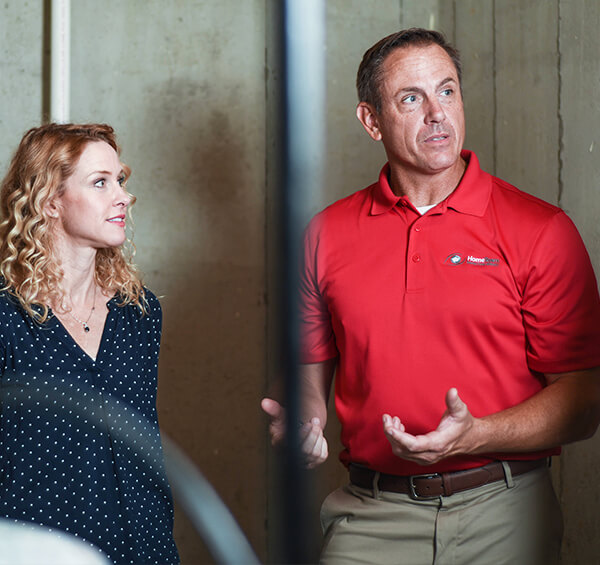 Our expert mold testers at HomeTeam of South Metro can help mitigate the risk of mold contamination. Mold can affect more than just indoor air quality. It can also produce toxins that are released into the air, posing severe health risks to humans and animals. The quality of mold testing can vary from company to company, so choosing a business without strict guidelines and protocols for mold testing can lead to potentially dangerous consequences. It's vital to hire the right team of qualified mold testers to assess the problem.
Let our mold testing specialists in Bloomington, MN assist you. Call (651) 829-6718 to schedule your mold inspection and test today!
Why You Need Mold Testing
Many property owners don't realize that mold is an inconspicuous and dangerous entity living in dark and moist environments in homes and businesses. Even cars and other vehicles carry mold far more often than many people realize.
Potential effects of mold include:
Increasing respiratory issues, such as wheezing, coughing, and upper respiratory infections
Sensitivity to mold, which can cause chest and nasal congestion, sore throat, skin irritation, headaches, watery or dry eyes, and coughing
Exacerbating chronic conditions usually caused by specific types of mold that produce mycotoxins
Developing life-threatening illnesses, such as cancer, pulmonary bleeding, immune disorders, and more
These living fungi can grow virtually anywhere under the right conditions. Mold typically prefers damp, dark environments with temperatures ranging from 60 to 80 degrees Fahrenheit. Early detection of mold is a sure-fire way to reduce the chances of its harmful health effects on your loved ones.
6 Types of Mold to Look Out for in Your Home
It's critical to know what kind of mold you're dealing with to combat these potentially toxic fungi and preserve your family's health and safety.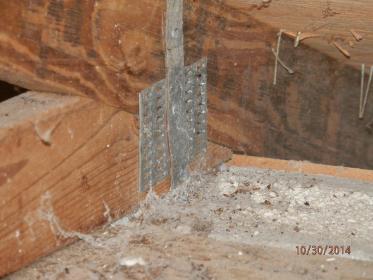 Some of the six most common include:
Stachybotrys, or "black mold" – This type of mold is one of the most dangerous you'll find, and it can grow in dark places in your home or business.
Chaetomium – The most common mold found in homes is Chaetomium because it loves wet or damp environments. If you've recently experienced water damage to your property, check for this pesky fungus.
Alternaria – Alternaria is a mold best known for inducing allergies and causing hypersensitivity reactions that could turn into asthma.
Fusarium – Commonly found in plant debris and soil, Fusarium also likes very damp areas. Fortunately, it's a reasonably harmless species of fungi.
Penicillium – May sound familiar as it's the fungi genus that gave the world the antibiotic Penicillin. When humans come into contact with Penicillium, it can cause headaches, itchy and watery eyes, runny nose, congestion, coughing, sneezing, and rashes.
Aspergillus – This mold type is found in the air and can be hazardous to people with immune deficiencies.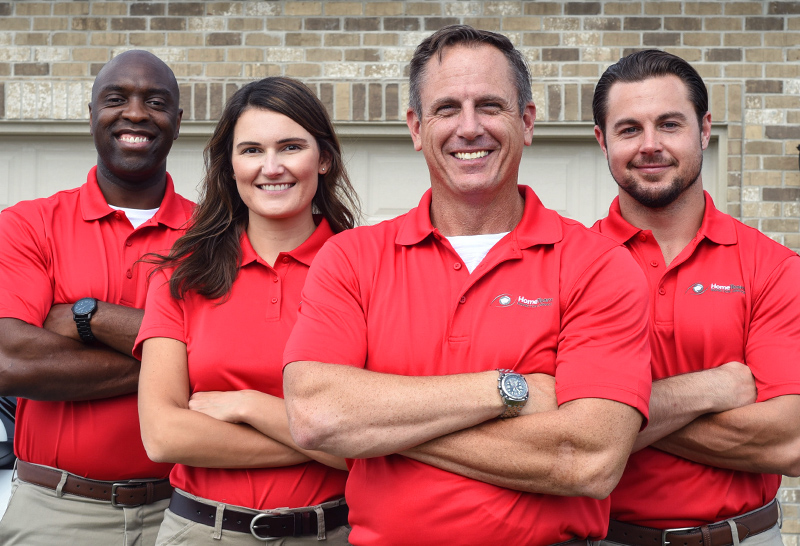 Remember, not every kind of mold in your home or business is the same and shouldn't be DIY abated. You should always call in a mold tester to inspect and test mold at the source so it doesn't have a chance to become more hazardous to your family's health.
Our mold inspection specialists make your safety a top priority by providing you with affordable and thorough mold inspections in Bloomington, MN.
For more information or to schedule your mold testing service, call (651) 829-6718.
Service Areas
Burnsville,
Minneapolis,
Saint Paul,
Savage
55111
55120
55121
55122
55123
55124
55133
55145
55146
55164
55170
55306
55337
55378
55417
55420
55423
55425
55431
55435
55437
55450
HomeTeam of South Metro
Areas we serve:
Burnsville
Minneapolis
Saint Paul
Savage