Mold Inspection in Pittsburgh
Local Mold Testing Experts Near You!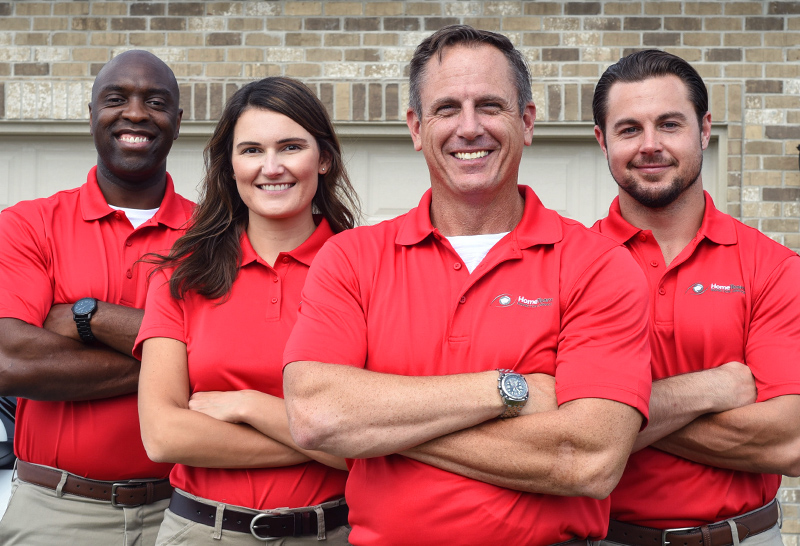 Alarmed that there may be mold in your new Pittsburgh home or property? It is a far more common issue than many home owners and buyer may realize. Have you experienced water damage or noticed an unusual musty odor in your home or place of business? You may be at risk of mold contamination. More than just affecting indoor air quality, mold can produce toxins that can cause serious health risks in both humans and animals. The quality of mold remediation service varies widely from company to company, and choosing the wrong one can lead to recurring growth. That's why it's essential to hire a qualified team to isolate the problem so you can stop it at the source. HomeTeam of South Pittsburgh can help you! Our experience, professional mold inspectors are ready to help you and your loved ones find peace of mind!
Schedule your mold inspection and test today!
Why a Mold Inspection is Important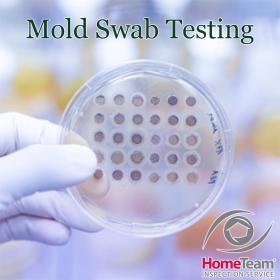 Mold is an issue that plagues home, business, and even cars far more often than many people realize. Mold is a potentially toxic living substance that will grow virtually anywhere, so long as it is under specific living conditions. Mold typically likes damp, dark environments in temperatures of 60°-80° F. It is best to detect mold early in your home or business in order to reduce the chances of harm to the health of you or your loved ones.
Potential effects of mold include:
Respiratory Conditions, such as wheezing coughing, upper respiratory infections.
Mold Sensitivity, which can include chest and nasal congestion, sore throat, skin irritation, headaches, watery or dry eyes, coughing, etc.
Sever or Chronic Conditions, these are usually produced by certain types of mold that produce mycotoxins and they can cause conditions, such as cancer, pulmonary bleeding, immune disorders, and more.
Do you need an expert mold inspection? Call us today!
What are some of the most common types of molds found in homes?
There are many kinds of mold that can grow in a home or business. Some of the most common include:
Stachybotrys, or "black mold", which is one of the most dangerous types of mold.
Chaetomium – most common found in home with wet or damp environments, which is common after water damage.
Alternaria is a mold known for inducing allergies.
Fusarium - Commonly found in plant debris and soil, also in very damp areas around the home or business.
Penicillium - Abundant in everyday environments, but if it gets trapped in your home It can cause harm.
Aspergillus - Similar to Penicillium, this mold is also found in everyday air, but can be hazardous to people, especially with immune deficiencies.
It is important to remember that not every type of mold found in your home or business is the same. Hiring an expert to find these hazardous areas of your Pittsburgh home can help you eliminate the problem
How is a Mold Inspection Conducted?
Most mold inspections start with speaking to the home owner about potential problems areas they had notices, such as water leaks and moisture. After that, our mold inspectors will go through the home thoroughly, check every nook and cranny, take samples, make notes, and then once the physical inspection is done we test it and write up a full report for you.
Why Choose HomeTeam of South Pittsburgh?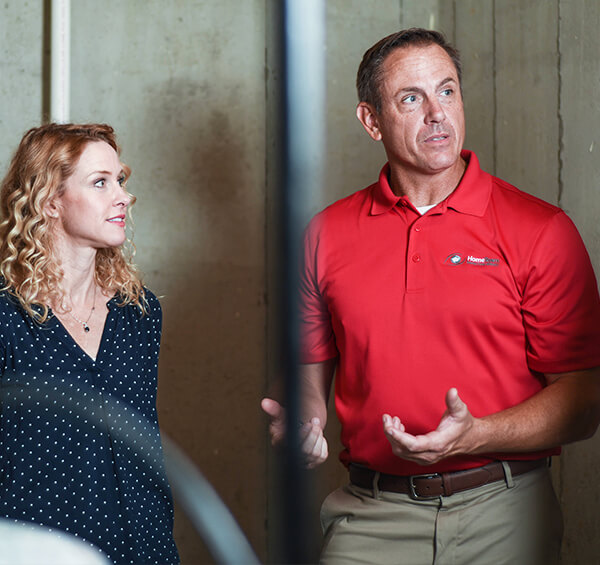 At HomeTeam of South Pittsburgh, your safety is our top priority. That's why we provide thorough, comprehensive mold inspection services designed to get to the root of the problem at hand.
We'll inspect your property inside and out
determine whether mold is an issue
and if we do find mold, we'll pinpoint the source so that you can have it treated accordingly.
Communication, trust, and thoroughness are of the utmost importance to our Pittsburgh team. We understand the responsibility we have to keep you and your loved ones safe, and the potential issues that can arise from mold in your home or business. That's why we work hard to help keep you, our neighbors, safe! From pests to pools to mold, trust HomeTeam of South Pittsburgh to offer you reliable, trustworthy home inspection services!
Suspect a mold problem? Don't wait! Call us at (412) 205-8245 today!
Service Areas
Bethel Park,
Braddock,
Cheswick,
Clairton,
Dravosburg,
Duquesne,
East Pittsburgh,
Homestead,
Indianola,
Monroeville,
Oakmont,
Pitcairn,
Pittsburgh,
Rural Ridge,
South Park
and the surrounding areas
15024
15025
15034
15051
15075
15102
15104
15110
15112
15120
15122
15123
15129
15139
15140
15144
15145
15146
15147
15201
15203
15206
15207
15208
15210
15211
15213
15215
15216
15217
15218
15219
15221
15222
15224
15226
15227
15228
15232
15234
15235
15236
15238
15240
15241
15243
15260
15272
15289
HomeTeam of South Pittsburgh
Areas we serve:
Bethel Park
Braddock
Cheswick
Clairton
Dravosburg
Duquesne
East Pittsburgh
Homestead
Indianola
Monroeville
Oakmont
Pitcairn
Pittsburgh
Rural Ridge
South Park
Springdale
Turtle Creek
Verona
West Mifflin
Reviews
Hear From Our Customers
"The inspectors were extremely knowledgeable and helpful. They were very thorough, and took time to explain the process and the findings in great detail. I was definitely impressed and would highly recommend this team in the future."

- J.V

"The HomeTeam Inspection staff were extremely thorough, professional, and friendly. We were given a one-on-one review of findings at the end of the inspection followed by a fully detailed report. Very impressed by the entire process."

- P.A

"I thought the inspection was thorough and captured both the short and long term concern areas."

- K.F