Home Inspection Services
Fast & Reliable Services for Home Buyers & Sellers
When you're looking for the information you need to make a sound decision about either purchasing or selling a home, you need the help of HomeTeam Inspection Service to make sure you're making the best decision possible. We are a team of reputable home inspectors who provide services for home buyers, home sellers, and real estate agents.
Trust your home inspection to the experts. Find an inspection team near you.
What Do Our Home Inspectors Cover?
HomeTeam takes great pride in not only being fast but also trustworthy and accurate. Whether you're buying a home or selling your home, you've made a major investment and you should protect it with a comprehensive home inspection.
Our inspectors will inspect your home, both inside and out, including the:
The Purpose of a Home Inspection
Home inspection services are meant to inform buyers, sellers, and real estate agents about the condition of the home. Our goal is to help you confidently move forward with buying your dream home.
What Should I Expect During My Home Inspection?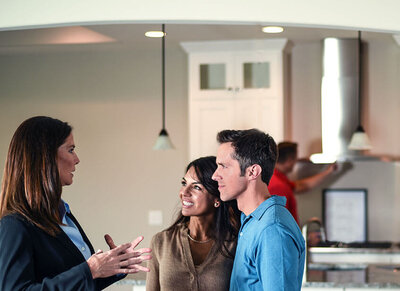 During your home inspection, we'll check a number of components throughout the home. Instead of just sending one inspector, we send a team of home inspectors. You can rest assured your inspection will be thorough and timely.
During the home inspection, we:
Help Identify Problems. When we perform a home inspection, we pay less attention to small, cosmetic damage. instead, we look for major issues that will cost the buyer a lot of money to repair beyond the purchase price.
Help Identify Safety Concerns. In addition to identifying problems, home inspections can also provide additional valuable information. Our team can detect safety issues, including the presence of mold, carbon monoxide, and radon depending on which additional home inspector services are selected.
Check Major Home Systems. If the home is in need of repairs or the replacement of major systems, like your HVAC or plumbing, our team can let you know about what may be needed before you close.
How Long Do Home Inspections take?
Your average home inspection should take roughly 2 to 2 ½ hours. There are several hundred things to check so this time frame will give us ample time to inspect the home.
Looking for fast, trusted, and accurate home inspections? Allow the home inspection company at HomeTeam to ensure your peace of mind.
Trust Our Professional Team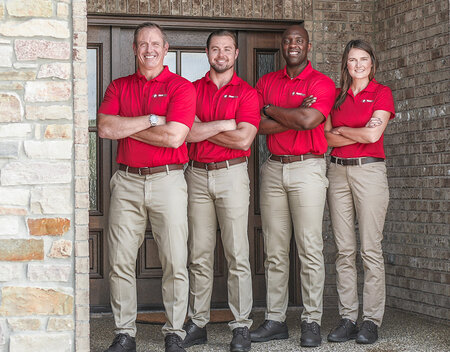 HomeTeam offers over 30 years of experience and is thoroughly knowledgeable about home inspections. Our customers count on us because we provide inspections in half the time of our competitors.
Home and building inspection services are invaluable resources for homeowners or potential buyers looking to purchase a home or commercial property. By having a professional inspector come in and thoroughly inspect the property, many issues can be identified and taken care of before they become major problems. Home and building inspections cover a variety of areas, including structural integrity, electrical systems, plumbing, HVAC systems, and more.
Having a home or building inspection can give you peace of mind when purchasing a home or commercial property. It can also help you save money by identifying problems that can be fixed before they become more costly. A home inspection can also give you information about the condition of the home, such as the age and condition of major systems and components, which can be helpful when making decisions about major repairs or renovations.
If you are considering a home or building inspection, there are several HomeTeam can help. When selecting a home inspection near you, it is important to choose one that is licensed and certified, as well as experienced in the type of inspection you require. This will ensure that you get the most comprehensive and accurate inspection possible.
Our industry experts make every inspection a team effort, which allows us to move quickly while also maintaining accuracy.
At HomeTeam, our home inspection agents:
Have completed hundreds of thousands of home inspections
Are backed by a great reputation and 3 decades of experience
Are efficient yet never compromise on quality
Help sellers, buyers, and agents close faster with quick turnaround times
Ready to experience the HomeTeam difference? Find a HomeTeam location near you for inspectors that are always fast and accurate.